What is Your Home's Tax Burden?
July 7, 2021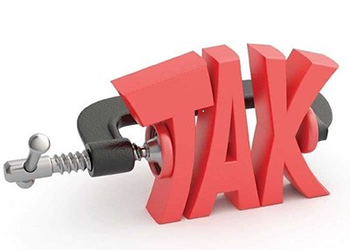 A new online tool created by Maria Pappas will help property owners uncover what portion of the local government debt falls on them. The debt includes estimated payments on education, services and pensions.
"Most reports identify government debt as an amount per person," Cook County Treasurer Maria Pappas said in a recent news release. "My latest study takes a more targeted approach by showing debt in relation to each property in Cook County."
The burden of local government debt varies tremendously across Cook County. The new tool reveals that the tax burden for a 10-unit apartment building in Rogers Park carries local government debt of $290,710, equal to 41.4% of the building's $701,980 value. A one bedroom condo in Streeterville carries local government debt of $104,223, equal to 41.4% of the building's $251,670 value. A 1,000 square foot home in Dolton carries local government debt of $24,029, equal to 28.8% of the building's $83,310 value.
The higher the local government debt, the higher the property taxes. This has kept a lot of would-be homeowners in the rental market. As property taxes continue to rise, there is a fear of not being able to meet future tax burdens.
What is your home's tax burden? If you go to https://cookcountytreasurer.com/ and click on the purple box, you can enter your property's Permanent Index Number located at the top of your tax bill. Here you will get information on your property's tax burden.