Automatic Refunds for Cook County Homeowners
Nov. 12, 2021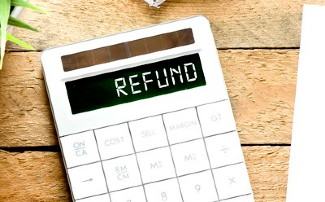 Are you due a refund from the Cook County Treasurer for overpayment on your property tax bill?
Cook County Assessor, Maria Pappas, started sending automatic refunds to homeowners back in October 2021 due to some homeowners not receiving exemptions on their property tax bills. Pappas launched this automatic refund program in July 2018. So far, 121,000 property owners have received refunds totaling $82 million, without having to fill out an application.
Over 11,000 homeowners who overpaid on their property taxes received refunds. $25.4 million in refunds is a lot of money. Roughly 4,000 homeowners got refunds for missing exemptions.
If you paid your property tax bill online or by check and were one of the homeowners due a refund, funds were deposited into your bank account or credit card account. If you paid your tax bill through an escrow account with your bank, a refund check should have been mailed to the homeowners who overpaid on their taxes. If you paid the property tax bill in cash, a refund application was mailed.
If you would like to see if you were missing any exemptions for your primary residence for past property tax bills, go to https://cookcountytreasurer.com/ and go to the purple box labeled "Property Tax Overview." You can search for your property by your home's PIN number or your address.